Rescued Plants, March 30, 2005

Box o' daffs I

Box o' daffs II

The crocus that Sara Charlotte admired.

Festiva Maxima peony, the three-shoot rhizome. It was perceptibly bigger this evening than this morning when I photographed it. There may be hope.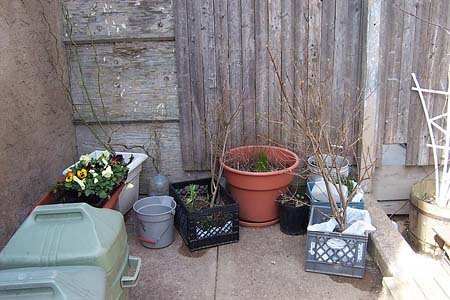 Rescue central. I had purchased the pansies just before the crisis -- now I hope I'll have time to put them in! Seen here, the two lilacs, plus chives, plus a few other things. Last year's curly willow is over to the left.